Festival Recommendations
Accommodation, Restaurants & Taxis
If you would like to be featured on this page, please contact us and supply us with your text and images and we will consider them for inclusion.
Accommodation
Set on the banks of Loch of the Lowes, with the Afton Hills as a backdrop, Lochside is a truly magnificent hotel. The incredible views of the surrounding Ayrshire countryside provide the hotel with an individuality that changes with the seasons.
A warm and welcoming atmosphere awaits you at Lochside House Hotel Spa & Lodges, which sports wraparound terraces, landscaped gardens, ESPA luxury spa and renowned Afton restaurant where you can enjoy relaxed dining, drinking and afternoon teas.
Formerly a hunting lodge for the marquis of Bute and located in the heart of Burns country, the surrounding area offers lots to discover, see our local attractions leaflet for more information.
Lochside House Hotel is one of Ayrshire and Scotland's premier wedding venues and is perfect for you on your wedding day.
Address – New Cumnock KA18 4PN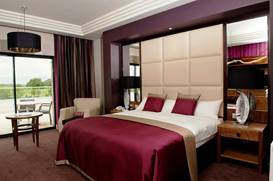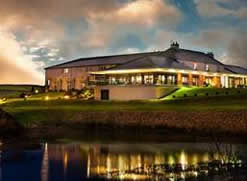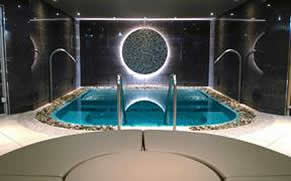 Situated in the picturesque, historic village of Fenwick we are centrally located to explore all that Ayrshire has to offer.  With direct links to Glasgow, Prestwick Airport and Glasgow International Airport, discovering Scotland is right on your doorstep and once you have finished discovering spend the night in our contemporary accommodation.

Enjoy a drink and nibbles in our lounge followed by dinner in Ayrshire's most talked about restaurant which offers an array of seasonal specials that include vegetarian and locally sourced products.
Address- Junction 8 M77, Fenwick, Kilmarnock, KA3 6AU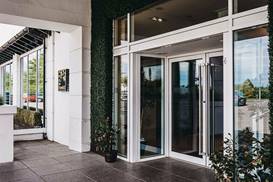 The Dumfries Arms Hotel is a contemporary, stylish boutique hotel that has a rich 300 year history behind it. Situated in the ancient burgh of Cumnock the hotel has played host to many colourful characters over the years. These include Scotland's national bard, Robert Burns who spent many a night at the old hotel bar, entertaining the locals.

The old hotel has undergone a complete transformation and now boasts one of Ayrshire's largest and most stylish wedding venues along with 26 elegant bedrooms, our popular restaurant and a relaxed lounge bar with our private dining room for those special occasions.
Address- 54 Glaisnock St. Cumnock, KA18, 1BY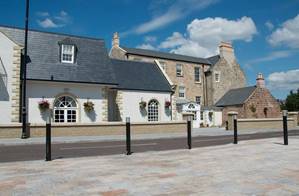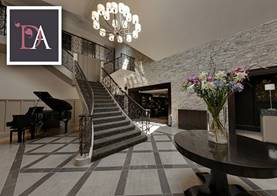 Whether you're setting sail for the Western Isles or dropping anchor for a while, you'll find a warm welcome at Premier Inn Hotel Kilmarock. Close to the town centre, you'll also be well placed for business and leisure destinations across western Scotland. Brush up on your poetry at the Burns Monument Centre. Practice your pitch at one of the many nearby golf clubs. Or trot on over to the Rowallan Equestrian Centre. And when you're ready to relax, head for a tasty meal in our new Cookhouse and Pub restaurant and a great night's sleep in your huge comfy bed.
Address- Moorfield Roundabout, Annandale, Kilmarnock, KA1 2RS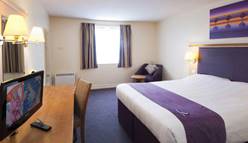 This Premier Inn hosts the local Cookhouse + Pub, get more info by clicking here

Boasting a shared lounge, this property also has a restaurant and a terrace. Both private parking and free WiFi are accessible at LoudounHill Inn. Guests at the hotel will be able to enjoy activities in and around Darvel, like hiking, skiing and cycling.
Glasgow is 27.3 miles from LoudounHill Inn, while Ayr is 21.7 miles from the property.
This property is also rated for the best value in Darvel! Guests are getting more for their money when compared to other properties in this city.
Address – Stravathen Road, Darvel, KA17 0LY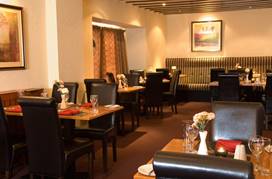 Our family friendly hotel, is situated in the village of Galston. The Maxwood is the perfect hotel for exploring Ayrshire, located in the heart of Burns' Country. Our facilities consist of Restaurant, Cocktail Bar, Lounge Bar and Beer Garden. We offer an excellent selection of food, freshly made to order, using the finest ingredients from locally sourced suppliers. If you wish a more casual dining experience, food is served in the Lounge Bar. We also offer a bespoke bereavement package catering for up to 80 people. Our Hotel is also available for bespoke and intimate Weddings and Private Functions to seat 60 people. There is also a private car park to the rear of the Hotel.
Address- 10-11 Maxwood Road, Galston, KA4 8JN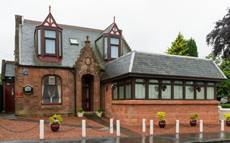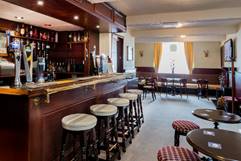 Two luxury Scottish castles. A fine dining restaurant. One of Ayrshire's best golf courses. And a reputation for exceptional service – for wedding guests, golf visitors, and diners alike.
Fast gaining a reputation as one of the best restaurants in Ayrshire, The Glasshouse Restaurant offers a selection of the finest meals, made from fresh ingredients sourced from esteemed local providers. Offering a dynamic, innovative menu that changes with the seasons, we partner with quality providers to ensure each plate is exceptional.
Address- Rowallan Golf & Country Club, Kilmaurs, East Ayrshire, Scotland, KA3 2LP.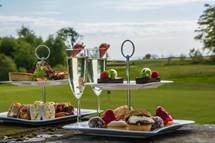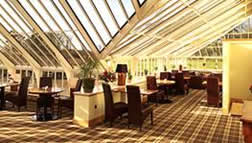 The King's Arms Hotel dates from the eighteenth century and was a busy staging post on the route south from Glasgow – offering extensive stabling and refreshment to travellers on their long journey to Ayr and beyond.
The Kings Arms is a Traditional Scottish Pub. A warm welcome and friendly service, fine beers & wines and home made traditional food.  Children welcome.
Address- 89 Main Road, Fenwick, Kilmarnock, KA3 6DX
A luxurious and contemporary 4-star hotel, The Park Hotel is totally unique in Scotland, offering the warmest of Ayrshire welcomes to all of our guests.
Situated in the popular and historic town of Kilmarnock, the heart of rural Ayrshire, the hotel is a refreshing location for romance, golf, business, dining, short breaks, conferences, banquets, weddings and parties.
Here you can enjoy a traditional high tea or light lunch options. For a more extensive menu and an exceptional dining experience, try the Blues Restaurant & Bistro.
Address- Rugby Park, Kilmarnock, KA1 1UR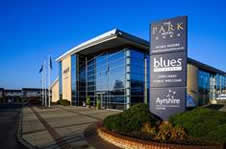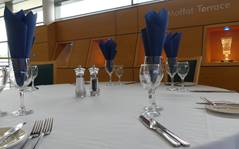 Our Kilmarnock hotel is a couple a miles from Kilmarnock town centre where you can explore the Dick Institute museum and gallery, watch live entertainment at The Palace Theatre and Grand Hall or visit the Burns Monument in beautiful Kay Park.
Find your way back to nature at nearby Dean Castle Country Park, or take a short drive to renowned Troon Golf Course. This is also a great base for discovering all the cultural attractions of Glasgow, just 20 miles away.
This hotel has upgraded rooms that feature a comfy king size bed with four plump pillows and a cosy duvet. Guests can enjoy a wide variety of food and drink choices within a short car journey from the hotel.
Address- Belfield Interchange, Kilmarnock, KA1 5LQ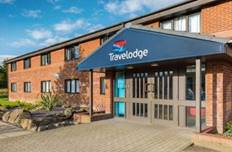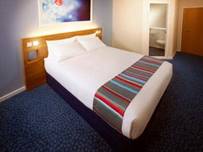 Restaurants
Enjoy the very best in homemade Scottish cuisine, modern and traditional recipes, prepared from fresh locally sourced ingredients.
Be it for a quick lunch or that very special occasion. Enjoy dining in a cozy atmosphere during the winter months or perhaps al fresco in the summer in our Courtyard Garden.
Warm, friendly and efficient service is our forte and coupled with a passionate team of chefs we attract many loyal locals and hotel guests alike. Needless to say booking is highly recommended so please call us to reserve your table.

Address – 12-14 Loudoun st. Mauchline KA5 5BU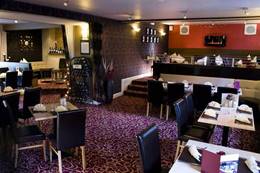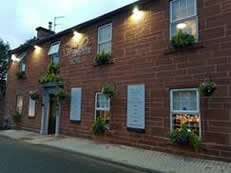 Inspired and informal dining all day long.  The Longhouse is a relaxed all-day destination in the heart of Kilmarnock. They are very passionate about simple dishes with big flavours, from mouthwateringly tender 21 day aged Scotch steaks to fresh locally sourced seafood — all cooked to perfection on our Plancha and Chargrills.

Address- The Longhouse, 130 Titchfield Street Kilmarnock, KA1 1P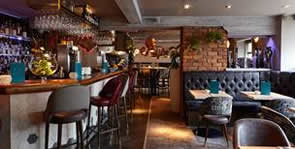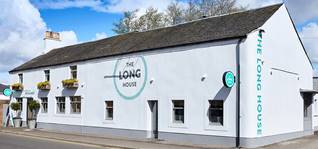 Located in the heart of Kilmarnock by the riverside in the newly restored mill building, La Dragon's opulent interior offers a truly stunning space to share good food, fabulous drinks and great times.

The dining areas and a champagne lounge spread across two floors, are artfully decked out in a sumptuous style. No effort has been spared to create a genuinely luxurious experience for both dining and bar guests.

In the restaurant, fresh Asian cuisine, from à la carte and table d'hôte menus, lovingly prepared by chef Jason, will be the main draws, alongside a two or three course lunch menu.

Address- 3 St Marnock Place. Kilmarnock KA1 1DU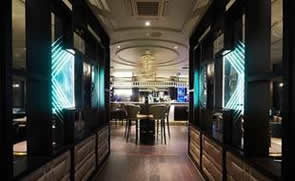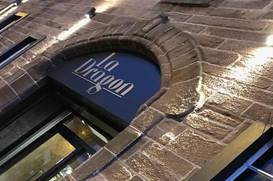 GREAT FOOD & FANTASTIC COCKTAILS IN A COOL, VIBRANT RESTAURANT & BAR
This brand new gastropub in Kilmarnock has refreshments to suit every palate as well some of the very best dishes in Ayrshire.
Whether you want good hearty food or something a bit healthier or even slightly more exotic, Maggies Bar & Kitchen and our friendly staff can cater for your palate. Our restaurant is suitable for any sort of gathering, whether you're taking the kids out or grabbing a meal or some drinks with friends. It's easily accessible on foot or using public transport, and there is also plenty of parking available nearby if you bring the car. All in all, it makes for a fabulous family dining experience at any time of day.
Address- 14-16 glencairn square, Kilmarnock, KA1 4AH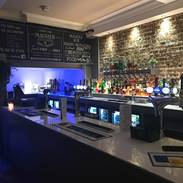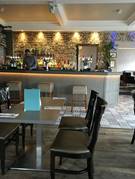 The Heron Farm Shop & Kitchen has something to suit everyone – whether you are looking for a quick bite of delicious food, a leisurely lunch, or browsing for a great selection of fresh local and Scottish produce.  Run from our farm on the outskirts of Strathaven in South Lanarkshire, we are a family run business with husband and wife team, Emma and Angus, and our two children Katie and Rory.  A couple of years ago we made the decision to diversify and open a farm shop offering a selection of home grown and local / regional produce.

Address – Kindrochet, Strathaven ML10 6QP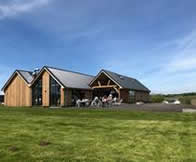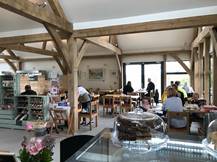 Where else can you enjoy the tranquility of a private loch, from the warmth of a modern Scottish restaurant?  In The Laird's Table, our new casual dining restaurant, you can sample the finest, locally sourced, fresh homemade impeccable food with an uninterrupted view over Ayrshire countryside.
Everyone is welcome – couples, families, young children, fussy eaters and muddy adventurers.  Our regularly changing menu reflects the best of the season's produce, designed into delicious, original dishes by our Head Chef Gareth Furey and his team.  As well as our carefully curated wine list, you can choose to pair your meal with a local beer, whisky or gin from our Laird's Selection.
The children's menu has been developed to offer good quality food that kids will love, and parents will be happy to order.   Our Canine friends are welcome and can dine in the outside area or in The Gillie Room with their owners as they enjoy a well-deserved refreshment.
Address- Craufurdland Castle, Kilmarnock, KA3 6BS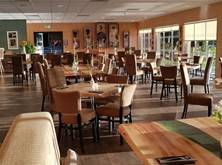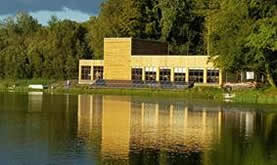 Bar Luca
Bar Luca is a breakfast/ dinner restaurant, cocktail bar and beer garden which is highly reviewed and recommended that provides style, comfort and a great night! Serving classic cuisine with a contemporary twist, Bar Luca brings dining culture to the heart of Kilmarnock. They have a great space for functions and events as well as cocktail masterclasses. Find out more about their events or get in contact to book a table or event space by following this link on to their website.
You will find them at- 46 Bank Street, Kilmarnock, KA1 1HA


Café Da Vinci
This Italian restaurant is located in the heart of Kilmarock and is Kilmarnock's oldest family run restaurant! They offer an amazing range of different pizzas, pastas, chicken, veal and steaks which is good for all the family, they also have a takeaway service and Christmas and festive food. To see a bit more about their menus follow this link.
Address – 17 Strand Street, Kilmarnock, KA1 1HU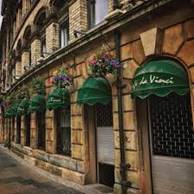 First Edition
The First Edition is a friendly venue offering delicious food, great drinks and good bar at night open until half 1. This venue offers a great bar serving some good cocktails and drinks, a spacious outdoor seating area, live music and HD tv screens for any sports. Their menu makes everyone in the family happy including their main menu, kids menu, Sunday roast menu and breakfast. To book a table or to find out more click here.
Address- 50 Bank Street, Kilmarnock, KA1 1HA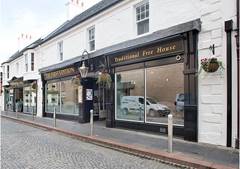 Black Bull
The black bull is a pub located in darvel which has a star rating of 4.6  for its comfort, live music, atmosphere, games and events. To find out more about the different types of activities going on here check out their highly active social media page on facebook by searching them or by clicking this link.
You will find them at – 24 West Main Street, Darvel, Ayrshire, KA17 0AQ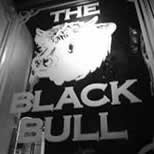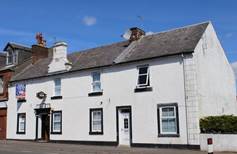 Taxi Information
Kilmarnock Taxis
07535470417
Newmilns Eagle Private Hire Company
01560 322286
Thistle Cabs
01563 551010
McColl Private Hire
07969267355