UPDATE:🔴DARVEL 3 DECEMBER 2021
Although we are disappointed that Tidelines will not be able to headline our gig due to circumstances beyond their control on Friday 3 December, we are pleased to confirm that Ho-Ro plus support will play at Darvel Town Hall. Tickets purchased for the Tide Lines show will be valid for the 2022 re-scheduled show at a date to be confirmed, however entry for tonights show will be £10 on the door. Darvel Music Company is not for profit in its 20th year run by music loving volunteers and we hope you will support us and come along. Doors 7 pm.
Rescheduled Concert Dates - 2022
The new dates are as follows:-
Saturday 5 March 2022 - Tide Lines & Ho-Ro
Thursday 12 May 2022 - The Byson Family and King of Birds
Friday 13 May 2022 – James Grant (with full band) plus Diesel Park West and the Heeby Jeeby's
Saturday 14 May 2022 – China Crisis and the Christians

Tickets already purchased will be valid and new ones can now be purchased at our online shop or at Tickets Scotland.
We hope that you will stick with us during these difficult times and come along to the shows next year, however if you decide that you would like a refund then please email darvelmusiccompany@icloud.com and we will explain the process.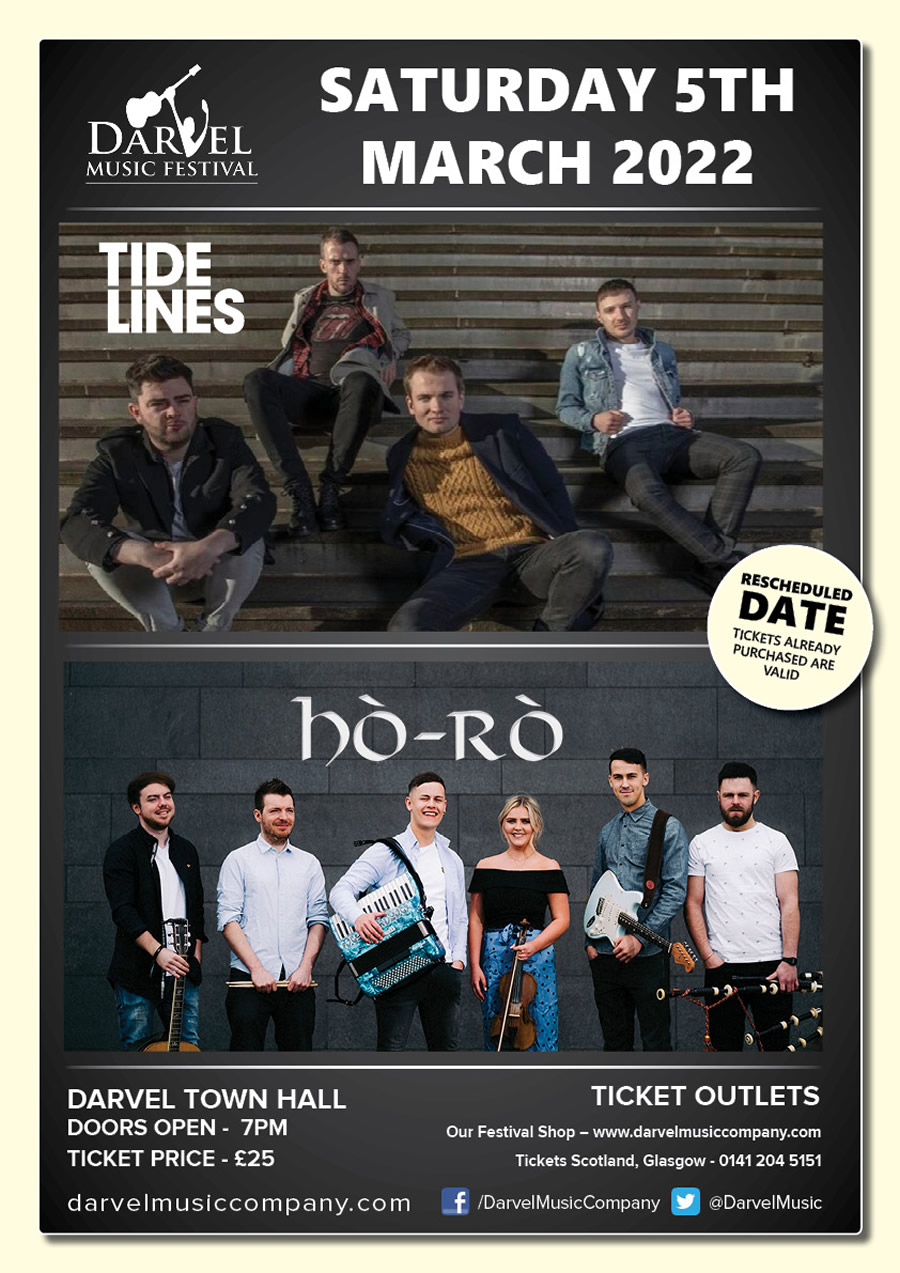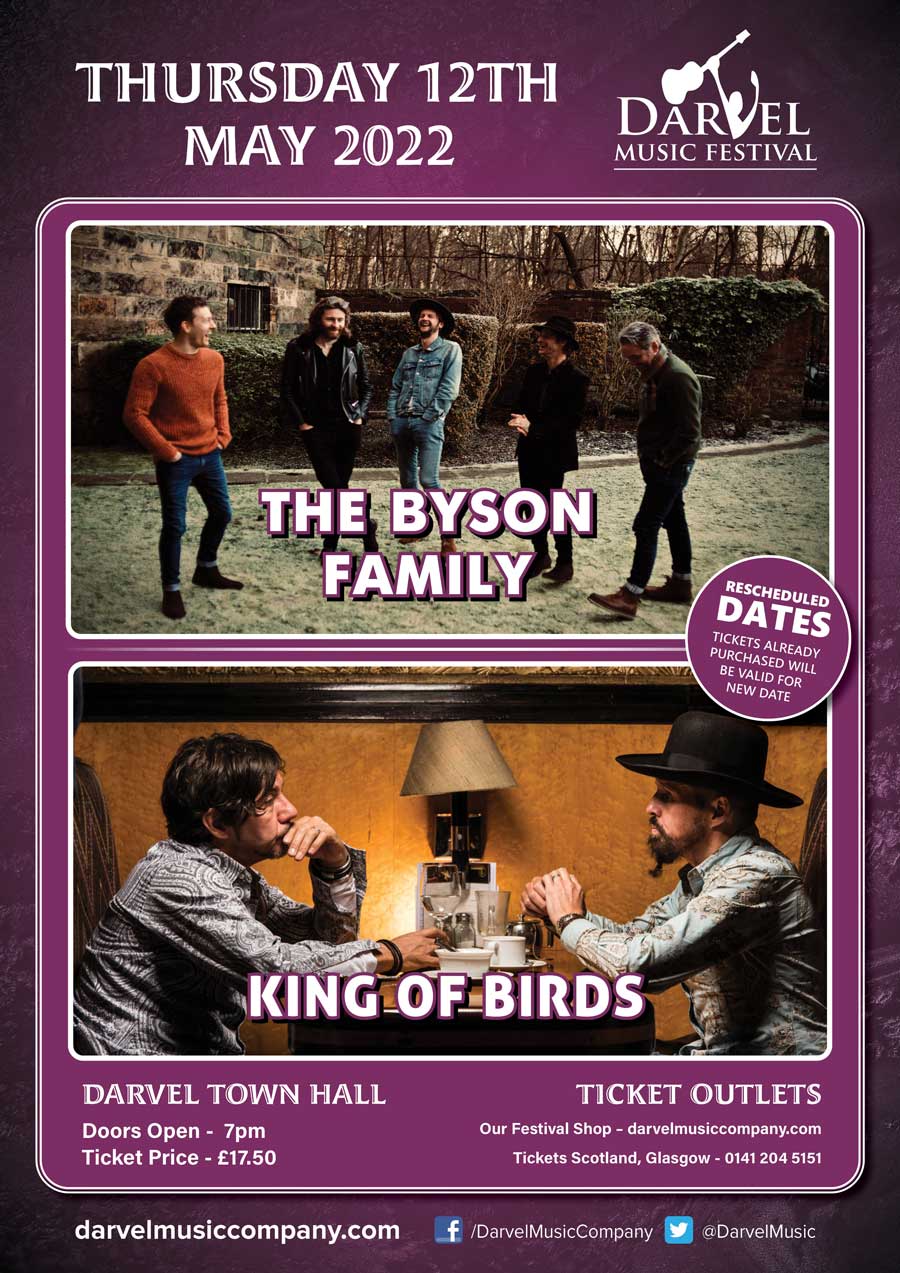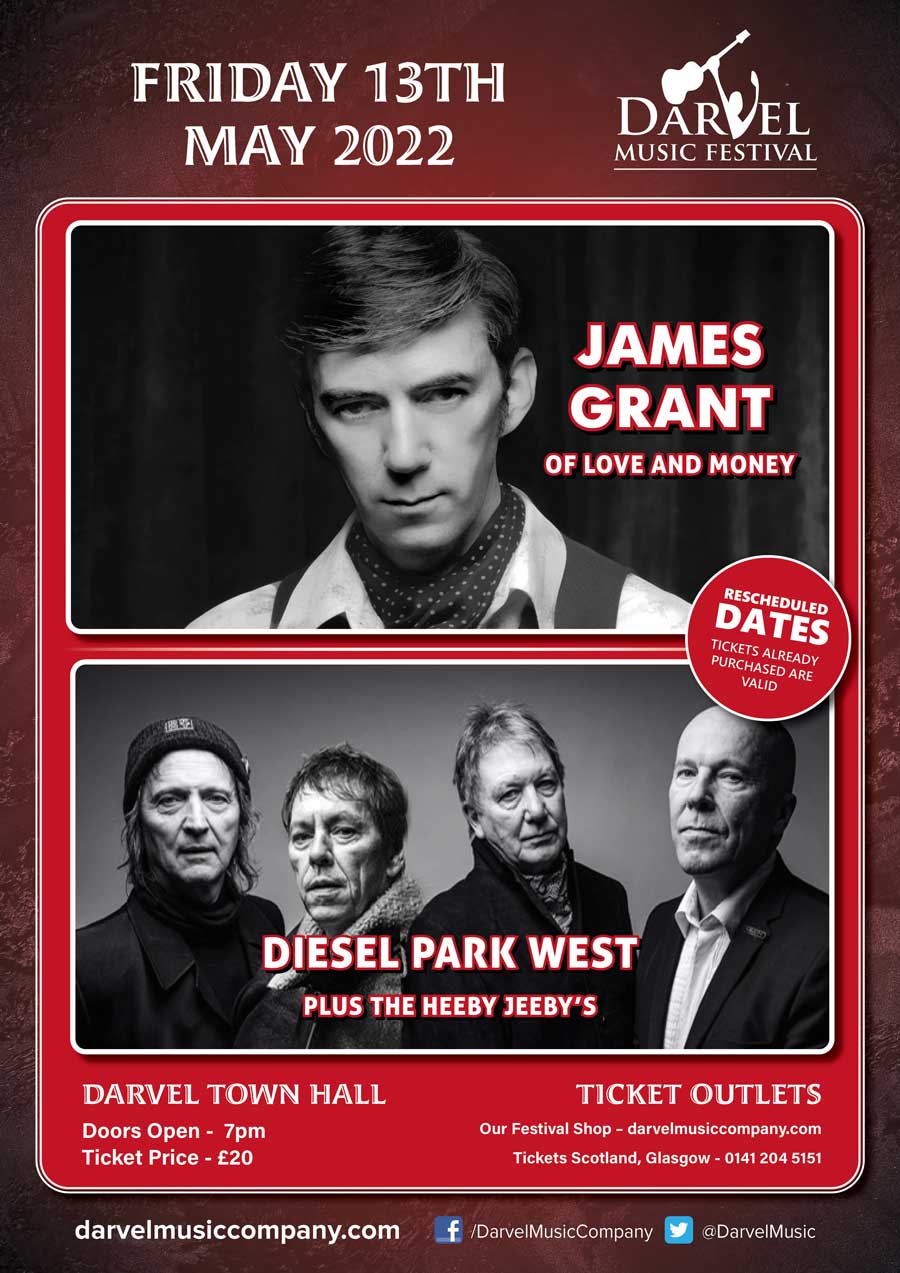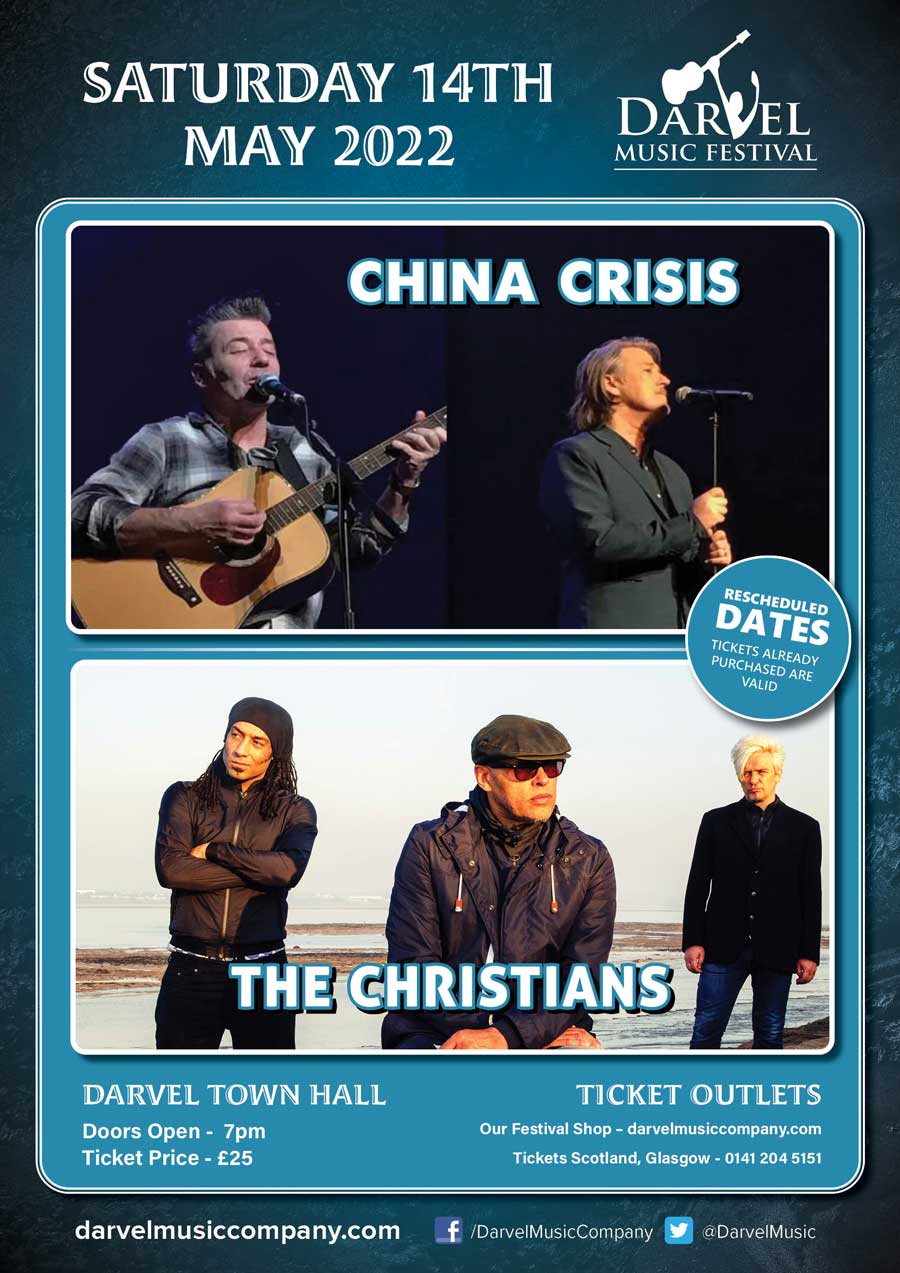 ---
Darvel Music Memories 20/21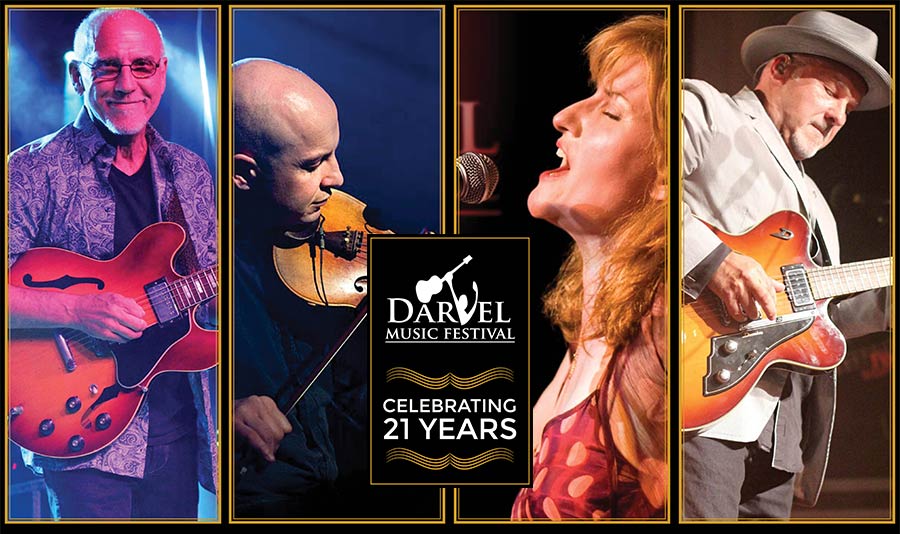 Next year we will be celebrating our 21st anniversary....We have started to compile many treasured memories and classic images from the past two decades for publication in late 2022. Please send your own memories, anecdotes, fun-filled concert experiences and any photographs you might wish to share with us to darvelmusiccompany@icloud.com
Please help us in anyway you can by making a donation to assist us with the costs associated with producing our anniversary book. In return we will add your name to a dedicated patrons page within our publication and you will receive a FREE copy with our gratitude.
---
Westsound Radio
'The Toast of Ayrshire Award Winners 2011'
The Darvel Music Company was formed to promote music culture, music development and 'live' musical performance within Darvel and other communities within East Ayrshire.
The inaugural meeting was held on 30 April 2008 and took over the organising and running of the prestigious Darvel Music Festival. The company is not for profit and is run by music loving volunteers - no-one gets paid! "Our committee members all have a passion for music and are experienced in event management, marketing and public relations". We have also formed strong partnerships with innovative arts and cultural groups across East Ayrshire.
The Darvel Music Company relies on grants, sponsorship and fund raising events to finance our great range of musical initiatives. If you are in a position to help with either a donation or business services free of charge so that we keep music 'live' in Darvel then please contact us at darvelmusiccompany@icloud.com
In return we will add your logo and/or advert to our website and feature you on our new Facebook page.