Darvel Music Company Shop
Purchase your tickets to our upcoming concerts right here. Tickets are also available from:
Anna's Gift Store - Darvel - 07534 707102
Thistle Du Florist - Darvel - 07944 540877
Sinforiani Brothers - Kilmarnock - 01563 523659
Flipside Vinyl & CD's* - Kilmarnock Indoor Market - 07473 116015
Tickets Scotland - Glasgow** - 0141 204 5151
**Tickets Scotland charge a 10% fee; our Festival Shop charges an extra £5 per order to cover Paypal fees etc. All other sales outlets have no added fees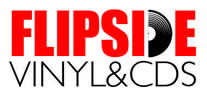 New Kilmarnock Ticket Outlet

30th November 2018 Tickets
Skerryvore and Gentlemen of Few
TICKETS SOLD OUT THROUGH THIS OUTLET - PLEASE SEE OTHER OUTLETS AT
TICKETS SCOTLAND AND LOCALLY.
1st December 2018 Tickets
Dirty Harry (Blondie)...Noasis and Skaledonia
To cover Paypal charges a one-off £5 fee is added to your final bill.
Please consider joining the 'FRIENDS OF DARVEL' 100 CLUB today
We are hoping that 100 music friends will either provide us with a single donation of £60+ * or consider a monthly standing order (please see below), of £5 (or multiples thereof) ** to support us in our continued efforts to bring great acts to Darvel over the next few years.
REWARDS FOR FRIENDS
*Any one-off donation of £60+ will entitle Friends of Darvel to 1 FREE concert ticket immediately.
**After 12 monthly standing order payments are received, Friends of Darvel will be entitled to 1 FREE ticket to a show of their choice.

MONTHLY BUSINESS SPONSORSHIP SCHEME
Any one-off donation of £250+ or monthly payment of £20+ will entitle you to a FREE advert on our website and at our concerts. You will also be entitled to a FREE pair of tickets for a show of your choice if we receive an immediate one-off payment (please go to shop) or after 12 monthly payments (please see below).
MONTHLY STANDING ORDER INFORMATION FOR 'FRIENDS OF DARVEL' AND PROSPECTIVE SPONSORS/ADVERTISERS:
DARVEL MUSIC COMPANY, ROYAL BANK OF SCOTLAND
SORT CODE: 83-26-32 | ACCOUNT NUMBER - 00154626